Excellent
9416 Customers Reviews
.
.
This product has been discontinued
and is no longer available. There are no sizes left and they cannot be replaced.
Vanquish Mips Matte Dazzle

M-0848921

84892
GIRO + MIPS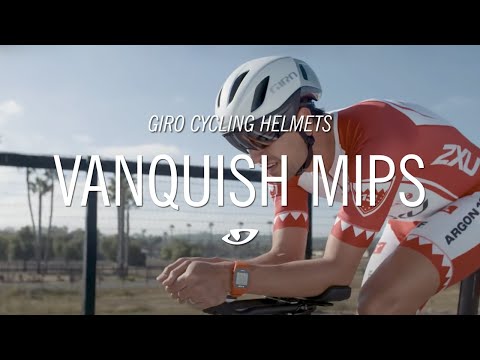 Giro Vanquish MIPS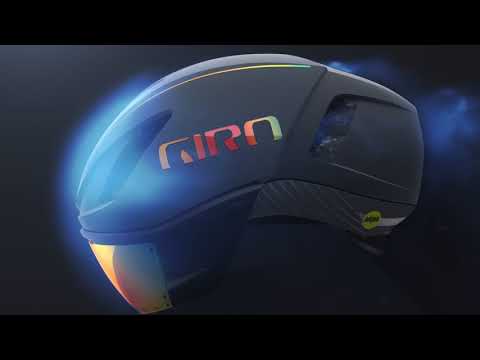 Vanquish - Shape the Wind
Free Shipping
£231.36

£92.54 saved
£138.81
We have these similar products available
Product information
Giro Vanquish Mips Helmet Matte Dazzle. Aerodynamic, high-performance helmet with integrated mask, designed for excellent efficiency during daily or competition use. It stands out for having excellent Transform Air ventilation, designed to ensure that the air does not impair the aerodynamics of the helmet. In addition, it has the MIPS protection system, interior in EPS with progressive layers, rear Roc Loc closure and lower sides for a perfect fit to the lens.
Main Features:
Hardbody polycarbonate chassis with In-Mold technology and EPS structure with progressive layers for maximum absorption of impacts.
MIPS protection system (Multi-Directional Impact Protection System): : A layer placed between the EPS foam and the inner padding, affording greater energy absorption generated from an angled impact. Copyright Motocard.com. With the MIPS system, the helmet absorbs between 25 and 35% more of the rotational energy, providing the rider with radically improved protection.
Roc Loc Air Fit System: a design patented by Giro which suspends the helmet slightly above the head. In this way it allows the cool air to flow over your head, improving the efficiency of the vents and internal channels. Affording superb cooling, comfort and helmet stability. Helmet tension and tilt can be adjusted with just one hand.
With TransformAir technology, which guarantees excellent ventilation designed to ensure that the air does not impair the aerodynamics of the helmet.
Wind Tunnel ventilation system: 6 apertures that provide a wind tunnel tested channelled ventilation system (exclusive to Giro).
Incorporates openings special for eyewear.
Includes the Zeiss Vivid mask with Magnetic Vivid technology which is held by magnets and can be placed the other way around in the event that the cyclist needs more ventilation on the face.
Antibacterial Padding.
Ultra-light Strap.
Weight: 305gr. (without mask), 355gr. (with mask).
Customers who purchased this, also purchased
Ask the Motocard community
Do you have a doubt about this product? Ask our community
There are no questions
about this product. Want to ask first?