Excellent
9962 Customers Reviews
.
.
Vector 3S

M-0859571

85957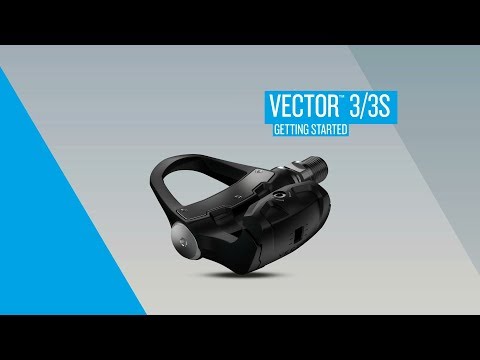 Vector 3S
We have these similar products available
Product information
Garmin Vector 3S Power Metre. Single sensing pedal power metre.

Technical features:
Measures cadence and total power (in Watts).
With individual detection system, uses the power detected in the left pedal to measure the cadence and the approximate total power.
Displays cycling dynamics showing how and where power is produced to improve your workouts.
Sleek design provides greater cornering clearance and improved stack height.
Installs like any other pedal and can be changed from one bike to another quickly.
Simple change to dual detection system-
Unlike other power meters, the Vector 3 sensors are housed directly in the pedals to provide accurate and reliable data in each training session.
The power metres include a LED light to show important configuration and maintenance.
Perfectly compatible with the Garmin cycling range for data analysis.
Allows for simple updates through the compatible Edge cycling computer, ANT+ connectivity or exercise devices with Bluetooth and the Garmin Connect Mobile App.
Battery life: 120 hours.
Stainless steel spindle and the composite pedal body have been designed and tested to cope with years of use.
Stainless steel wearplate.
Sealed bearing cartridge.
Adjustable cleat tension.
Weight (per pedal): 162 g.
High durability thermoplastic anti-slip rubber surface pads
Rubber button to reduce free float action between shoe and cleat
6° float (0° also available).
Compatible with LOOK Kéo.
Includes:
Vector 3S
Cleat components
User's Manual
Ask the Motocard community
Do you have a doubt about this product? Ask our community
There are no questions
about this product. Want to ask first?